I love dressing Judah up in a bow tie. The other day while watching an old episode of Gossip Girl on netflix, Chuck Bass was talking about his father and how he would tell him that all Kindergartners wear bow ties. Now I don't want Judah growing up like Chuck Bass but I sure would love to dress him up like him. I mean who doesn't love a kid in a bow tie. On that note I wanted to introduce you to one of my lovely sponsors Erin from IsabooDesigns. She was kind enough to send Judah a gorgeous yellow bow tie to model.
We had an impromptu breakfast at Duncan Donuts on Sunday.
Not sure if Judah wants to dress up like Chuck Bass or Elton John.
We then headed over to
Clemyjontri Park
in McLean. This was the first time Judah was actually able to play on the equipment all by himself. He was running all over the place in excitement.
My little heart breaker. He is not even two years old yet and is ready for his drivers license.
Or maybe he wants his pilots license.
Running as fast as he can.
After an hour at the park, we all were drenched in sweat and ready to go. I was pleasantly surprised at how well Judahs bow tie held up.
The bow tie is perfect. I love the size, color and it attaches together in the back by velcro. Which makes it really easy to get on and off and for a toddler that says allot. Even though he dresses like a little business man, he is after all a toddler who occasionally pulls his bow tie off, especially if he is throwing one of his rare tantrums.
Finished for the day, he is still pretty cute when he is tired. I think the bow tie helps.
IsaabooDesigns is offering the readers of My Charming Colors 10% off your order if you place your order before the end of July. Use
the code ISABOO10
at check out.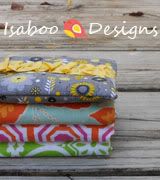 shop - facebook
10% discount code: ISABOO10
(If you get a chance please double click the box and vote for our blog)