Oh hi there! Happy first glorious day of March!
I'm so excited about this month! Not only is March one of my favorite months for so many reasons, but this month My Little Mustache is being sponsored on some of my all time favorite blogs! I've read most of these blogs for years and I am so excited to be sponsored on them this month.
Drea and her lovely daughter Marlowe.
The sweet Floridian lifestyle that I miss and I now crave things on toast.
>-blog-<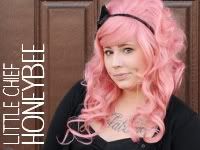 Little Chief Honeybee, this woman's blog is like rainbows and sunshine
will always put a smile on your face and inspiration in your heart.
>-blog-<
Does Katie even need an introduction.
She is adorable, her life, her daughters, her cute little creations.
>-blog-<
This woman has me laughing every time I read a post.
>-blog-<
I wanted to thank each of you for your uplifting words of encouragement yesterday when I wrote my honest post about my weight loss. Just this morning I was thinking how easy it would be for me to skip my run and just hang out inside with Judah. But then, my heart stopped, I remembered I posted my numbers online, I can't stay where I am at now. So thank you for the encouragement and thank you for allowing me to put the fear in my heart of finally changing my lifestyle for good.
xo
(If you get a chance please double click the box and vote for our blog)