www.mylittlemustache.com is sponsored on the following blogs for the month of December. Stop by and leave them some blog love.
A blogger mama named Jess! I love seeing pictures of her and her sweet little girl, also she lives in Hawaii!
I just adore this mama, Shawntae and her two beautiful babies Kingston and sweet Navy.
Chelsey, a crafty mama to a sweet girl. She has 50 DIY for Christmas going on at her blog now.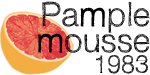 Another dear friend of mine Maryam, she has an adorable daughter that I think Judah needs to marry one day, I love her style and she is one of the nicest mamas I know.
Another sweet make who just moved to Hawaii to start a dream adventure with her family.
Check out their blogs, leave some love